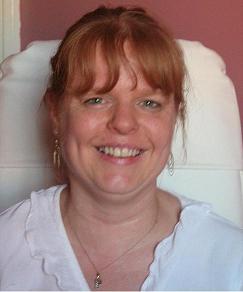 "The Journey to the Heart of You"
Does life feel like it's getting on top of you?
Could you benefit from a place to take some time-out?
... to explore your thoughts and feelings
... a space in which to be real
... to get back to your true inner self.
Are you highly talented and creative?
And yet find that low self-esteem and confidence hold you back from sharing and expressing those talents with and to others?
Have you experienced an emotional or physical trauma?
Is it holding you back and preventing you re-engaging with life?
Do you feel shut-down or shut-off?
Would you like to reconnect with yourself and others?
Penny's Counselling and Psychotherapy in North West London (North Acton and Ealing)
My name is Penny Noble. I am a fully qualified counsellor and psychotherapist and have accreditation with the British Association for Counselling and Psychotherapy (
BACP
). I am a member of the UKRCP. . I have been practising in London since 2001 as a trainee, then volunteering for various charities before becoming self-employed in private practice.
I am committed to providing counselling and psychotherapy in a safe, confidential and non-judgemental environment.
I work with individuals on an open-ended basis or for an agreed time period, with the aim of enabling you to enhance your life and to live it more fully.
I am experienced in helping clients who have experienced difficulties with or as a result of :
Abuse, Anger, Anxiety, Bereavement, Depression, Disability, Illness, Flashbacks,

Obsessive Compulsive Disorder, Panic Attacks, Post Traumatic Stress Disorder,

Relationships, Self-harm, Self-identity, Self-worth, Sexuality and Stress


*** CREATIVE PEOPLE / PERFORMERS THERAPY ***: Character-Centred Counselling/Coaching (CCC) : Designed as a Therapy specifically for Actors to Develop to Their Full Potential as Themselves and hence in Character. Since developed to help other performers, writers, artists and musicians in their expressive work.


My counselling and psychotherapy practice is located near Ealing, in North Acton, North West London, Woodford in Essex and also locations in and around Oxford. It may also be possible to arrange sessions more centrally in London. Actors may wish to work at or near theatre/drama school/location where they based.

If you like please follow me on Facebook or CCCTherapist on Twitter.

I am a member of The Contemporary College of Therapeutic Studies.