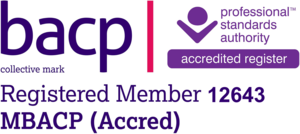 Frequently Asked Questions
How Do We Start?
Please
email
or phone me on 07506579895 to make an initial appointment. We will have an initial session to discuss your needs and problems and for us to get to know each other. This is an opportunity for you to ask me questions on my way of working and counselling and to decide if you would feel comfortable working with me. If we agree to proceed we will also discuss the practicalities of our meetings.
How Long Does Counselling Last?
I offer both long-term and short-term counselling and psychotherapy. The number of sessions will depend upon you and your needs. Each session lasts for 50 minutes.
Are Our Sessions Confidential?
Yes counselling IS confidential. Together we create a space of safety and trust for you to feel able to share your problems, thoughts and feelings with me. I am supported by supervision in my work but your anonymity is respected.
How Often Do We Meet?
We meet weekly usually on the same day and at the same time, but this can be flexible.
Where Do We Meet?
I provide therapy in North Acton, North West London, Woodford, Essex and locations in and around Oxford. Please ask regarding other locations in Ealing or central London as may be able to arrange. I also offer telephone and email counselling.
How Much Does It Cost?
Each individual face to face session costs £50.
Telephone sessions are £50 for a full hour or £30 for half an hour.
For performers working away I offer packages of email counselling. These can either be a single email exchange or an unlimited exchange of emails over a fixed time-period. Price negotiable eg. £60 for a fortnight's unlimited exchange.
I have a few low cost spaces available - please ask.
Spotlight members: £5 discount per session.
BAPAM referrals: £15 discount per session.