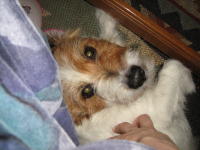 Grounding To Feel Safe
"Triggering" is a term used to describe the process of being transported mentally or emotionally back in time to a difficult experience in your past (usually a trauma). You could be triggered by something someone says, a scene in a film or another incident that you see or experience. It may cause you to "flashback" (feel you are back at the time and place of the difficult experience) or to feel scared and unsafe.
In order to "ground" yourself back into the present and feel safe here are a few techniques that may help:-
Breathe – slowly and deeply.

Open your eyes and observe what is around you.

Splash cold water on your face.

Spray some of your favourite perfume.

Peel an orange/lemon – notice the texture and smell. Eat and notice the taste.

Listen to some of your favourite music.

Move around and feel your body. Stretch your body.

Go outside for a walk and feel the elements; the sun, rain, breeze or snow.

Take off your shoes/socks and feel the ground beneath your bare feet.

Stamp your feet and feel the ground solidly holding you.

Have a shower or bath and feel the sensation of the water against your skin.

Hold on to something solid and/or comforting to you.

Hug a tree.

Stroke, pet, talk to your pet dog/cat…

Phone a friend or someone from your support network.

Lie on the ground and feel the dirt, gravel, grass… with your hands.

Walk around and talk out loud.

Count things that you like.

Remind yourself of the date now and that is where you are and that what has been triggered is in the past.